How to setup a Neteller Account
How to Set Up a Neteller Account
Getting started on Neteller incredibly easy, and within just a few minutes you can have a fully functioning account to make instant casino deposits and withdrawals!
Step 1: Go to Neteller's Homepage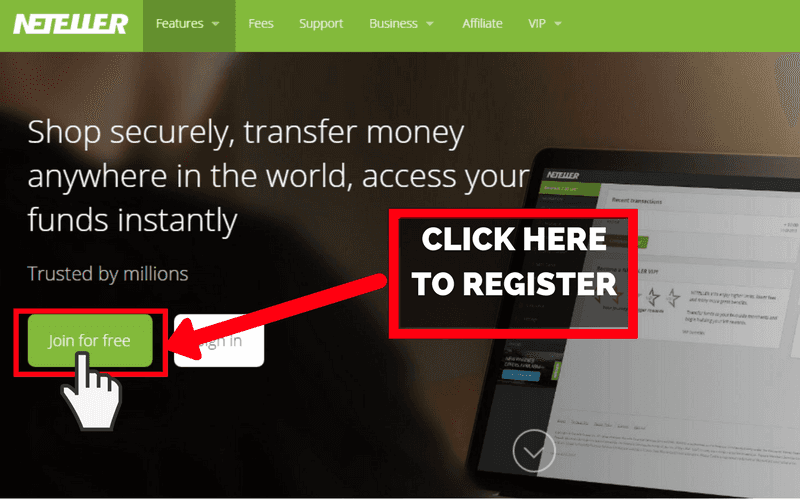 Step 2: Choose the Email and Password for Your Neteller Account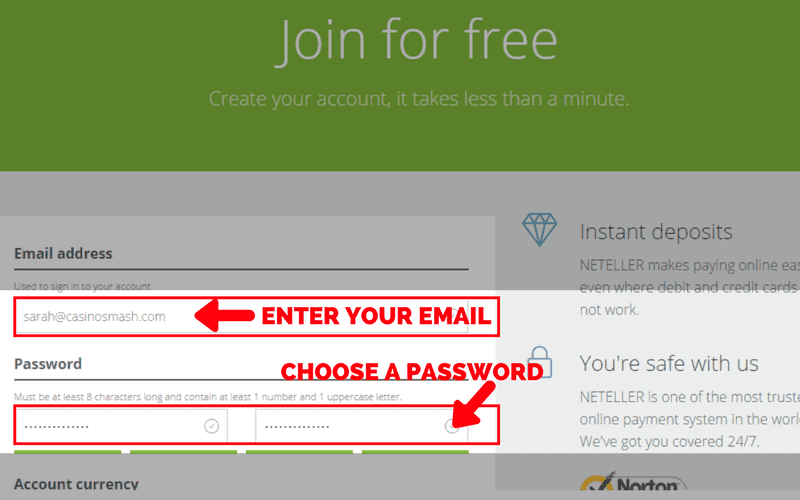 Step 3: Complete the Registration Form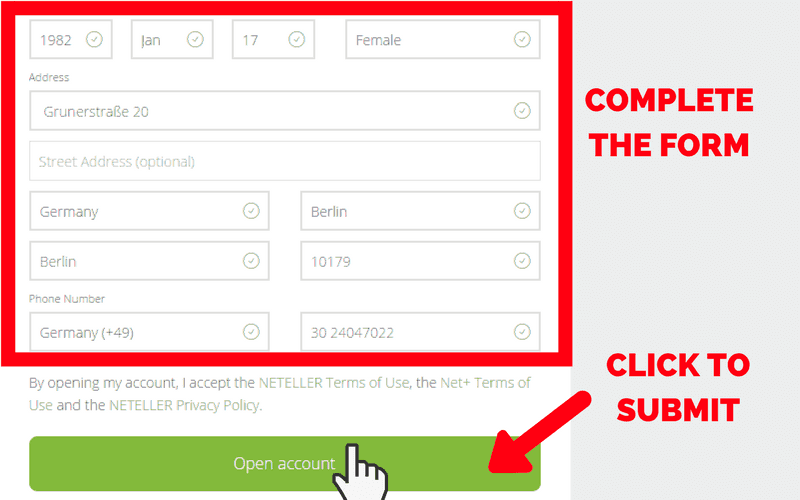 Step 4: Sign in via Neteller's Confirmation Email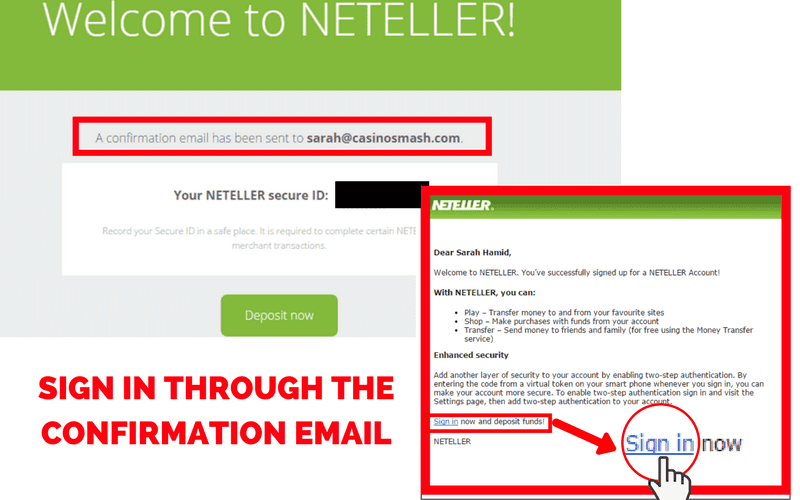 Step 5: Go to the Dashboard and Start Using Your Account!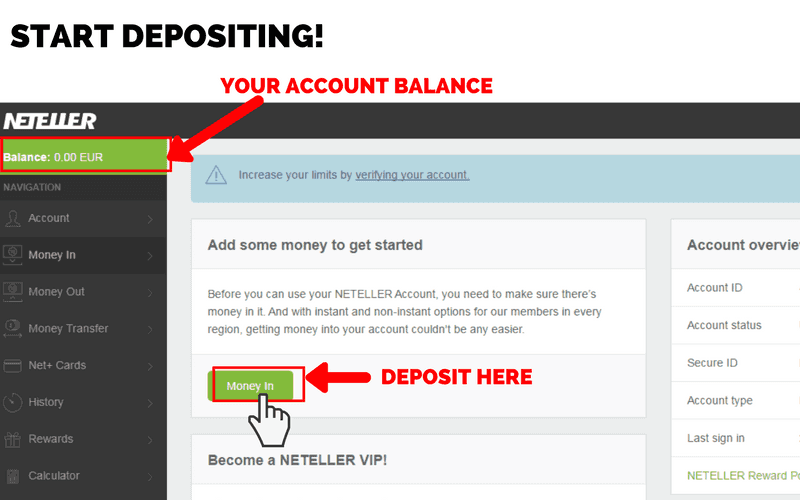 How to Deposit and Withdraw with Neteller
Deposits and withdrawals are quick and simple, as you can see in Step 5 above, all you need to do is click on Money In button and you will be redirected to the following page where you can select from a variety of instant and non instant deposit options.

Here you can select how you want to transfer money to your Neteller account. Once you decide you want to transfer money out of the e-wallet, you can click on the Money Out tab, where you will see a similar page with pay out options.